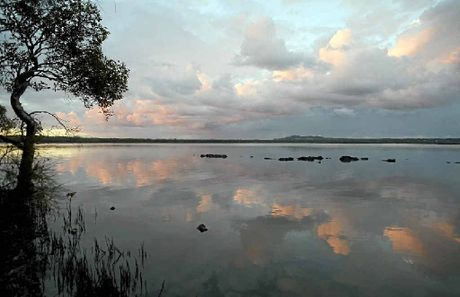 A NOOSA bird expert holds grave fears for the impacts on Lake Weyba wildlife if a proposed major residential development close to the western side of Lake Weyba is approved.
Valda Maclean has had her eyes opened to the scope of the Noosa on Weyba project after leading 30 locals on a birding survey on Sunday, October 14, organised by Friends of Lake Weyba as part of Glossy Black Cockatoo Day.
Ms Maclean and her party walked one boundary of the proposed urban site to the lake and then on to Keyser Creek.
"I was shocked by the size and scale of the proposed urban site," she said
"There is no doubt in my mind that it will have a serious destructive effect on the birds and other wildlife in the surrounding bushland."
Ms Maclean said the area is home to a mob of about 40 grey kangaroos and small groups of these were observed during the survey.
"If this huge development goes ahead, introducing people, cars, dogs and cats, the kangaroos will cease to exist, as has happened at Wallace Park.
The proposed development is completely out of place in this location," she said.
The survey group claims there is evidence of large-scale slashing of wetlands, including a block proposed to join Noosa National Park.
Friends of Weyba believe the proposed development application may be lodged with the Sunshine Coast Council as early as next month.
A Noosa on Weyba spokesman is not available until next week.
[button link="http://www.noosanews.com.au/news/group-fears-for-wildlife/1587636/" type="icon" icon="paper" newwindow="yes"] Noosa News Article[/button]